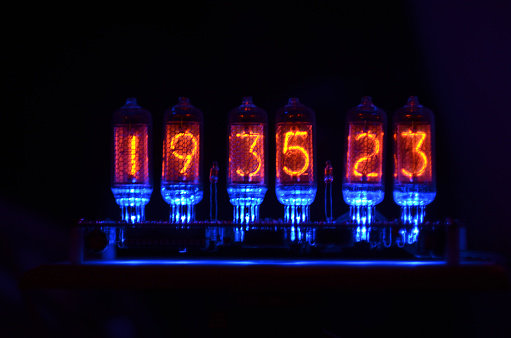 13: Time - '...it's turtles all the way down'
August 9, 2017
​
So, you think you know what time it is? Right now? Even if you are not sure, you probably assume that the machines running our financial markets do, right?
​
Time in the markets is routinely measured in milliseconds or microseconds and transactions occur on the nanosecond scale. Yet for all of this innovation and technology, the markets have a real problem when it comes to time. And this problem is costing the industry millions of dollars every single day.
​
Join Wall & Broadcast as we explore time and the markets. It's turtles all the way down…
Contributors: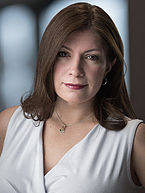 Linda Giordano
Founder & CEO, Babelfish Analytics
​
Linda co-founded the Clarity business at Tabb Group in 2014. Prior to that, she was a Director and Co-Head of the Implementation Consulting Business at Barclays, responsible for providing specialized consulting services to top tier buy side firms. Designed to help traders and portfolio managers realize tangible cost reduction, these services addressed all aspects of the trading cycle, from investment idea generation, to internal trading desk processes, broker appraisal, algorithm selection and routing/venue evaluation. The consulting team performed pioneering investigations into venue and broker routing practices and were vocal advocates for routing data transparency. Linda also designed and oversaw the development of a cutting-edge transaction cost analysis tool that supported intuitive alpha-profiling, advanced data modeling, and short-term momentum analytics for analyzing route-level data.
​
Definitions:
Microsecond (µs): A standard measurement of time that is 1,000,000th of a second. To place that into some context, here are a few examples that can be measured in microseconds:
​
1 microsecond (1 μs) – cycle time for frequency 1×106 hertz (1 MHz), the inverse unit. This corresponds to radio wavelength 300 m (AM medium wave band), as can be calculated by multiplying 1 µs by the speed of light (approximately 3.00×108 m/s) to determine the distance travelled.

1 microsecond – the length of time of a high-speed, commercial strobe light flash.

1.8 microseconds – the amount of time subtracted from the Earth's day because of the 2011 Japanese earthquake.

2 microseconds – the lifetime of a muonium particle

2.68 microseconds – the amount of time subtracted from the Earth's day as a result of the 2004 Indian Ocean earthquake.

3.33564095 microseconds – the time taken by light to travel one kilometer in a vacuum

4.63 microseconds – a fifth (a 60th of a 60th of a 60th of a second)

5.4 microseconds – the time taken by light to travel one mile in a vacuum (or radio waves point-to-point in a near vacuum)

8.01 microseconds - the time taken by light to travel one mile in typical single mode fiber optic cable

10 microseconds – cycle time for frequency 100 kHz, radio wavelength 3 km

18 microseconds – net amount per year that the length of the day lengthens, largely due to tidal acceleration.

20.8 microseconds – sampling interval for digital audio with 48000 samples/s

22.7 microseconds – sampling interval for CD audio (44100 samples/s)

38 microseconds – discrepancy in GPS satellite time per day (compensated by clock speed) due to relativity

50 microseconds – cycle time for highest human-audible tone (20 kHz)

50 microseconds to read – the access latency for a modern solid-state drive which holds non-volatile computer data

100 microseconds (0.1 ms) – cycle time for frequency 10 kHz

125 microseconds – sampling interval for telephone audio (8000 samples/s)

164 microseconds - half-life of polonium-214

240 microseconds – half-life of copernicium-277

250 microseconds – cycle time for highest tone in telephone audio (4 kHz)

277.8 microseconds – a fourth (a 60th of a 60th of a second), used in astronomical calculations by al-Biruni and Roger Bacon in 1000 and 1267 AD, respectively.

489.67 microseconds - time for light at a 1550 nm frequency to travel 100 km in a single-mode fiber optic cable (where speed of light is approximately 200 million meters per second due to internal reflectance).

350,000 microseconds (350 milliseconds) - The average human eye blink.

150,000 microseconds - The average human finger snap takes (just over 1/7 of one second).

1,000 microseconds - Camera flash illumination.
​
​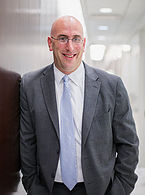 Jeff Alexander
Founder & President, Babelfish Analytics
​
Jeff co-founded the Clarity business at Tabb Group in 2014. Prior to that, Jeff was a Director on the electronic equities product team at Barclays. Based in New York, Alexander co-created and co-managed the firm's execution consulting practice and was responsible for providing bespoke solutions to help investment managers and traders optimize implementation strategy. Leading advocates for transparency in routing, the group educated clients about venues and broker routing and provided clients with the tools and knowledge to perform their own analyses. The group also helped clients create and test custom routing strategies.

Brennan Carley
Global Head of Enterprise Proposition & Product, Thomson Reuters
Brennan is responsible for Thomson Reuters Enterprise business globally, which includes all Thomson Reuters business in real-time and historical data feeds, enterprise analytic services, data management platforms, hosting and managed services. He leads Thomson Reuters strategic response to regulatory and market structure change, and is also responsible for product management of Thomson Reuters' core platforms (the Eikon desktop platform, Elektron feeds platform, and Enterprise Content Platform.) Brennan also leads Thomson Reuters' MIFID program and the company's Collaboration and Messaging offerings.
Prior to Barclays, Linda was a Senior Vice President at S.J. Levinson & Sons, responsible for providing trading strategy consulting services to buy-side investment managers and traders. Linda also worked at Bloomberg, where she managed the BTCA product (Bloomberg Transaction Cost Analytics) as well as conceptualized and delivered cutting edge IOI targeting tools to the buy-side. Prior positions included Citigroup, where she managed the BECS pre-and post-trade analytical tool, and Quantitative Services Group (QSG), where she was the lead sales executive responsible for marketing transaction cost measurement products to investment managers and plan sponsors. Linda began her career at Instinet, where she spent almost fifteen years in various positions related to analyzing, marketing, and building products related to the firms commitment to providing best execution to institutional investors. She attended The Stern School of Business at New York University and holds a B.S. in Economics
Music:
Music by: Hamilton Leithauser
​
Alexander joined Barclays Capital in May 2012 from S.J. Levinson & Sons, where he was responsible for trading strategy consulting services. Prior to that, he managed transaction cost analytics and indications of interests (IOI) at Bloomberg and was the trading desk strategist at Credit Suisse Asset Management. Alexander began his career at Bankers Trust, where he was responsible for developing applications for the financial services industry. He holds a Master of Business Administration degree from Rutgers University and is a CFA charter holder.
Brennan joined Thomson Reuters from Proton Advisors, bringing almost 30 years of experience in trading technology and trading communications. Brennan provided advisory services to private equity funds, venture investors, and their portfolio companies in trading technology and telecommunications.
Brennan was a part of the founding team and served as SVP of Product Marketing at Spread Networks, a provider of ultra low latency connectivity to the financial markets. Prior to that, he was COO of NYFIX (later NYSE Technologies). He founded financial extranet Radianz (later BT Radianz) where he ran Strategy, Product, Technology, Service, and Operations. Prior to that he was head of technology for Instinet, and began his career at IBM. He has been a director on the boards of companies including Marketcetera, Yipes, and Monitor110, and is an adjunct Professor of Business and Technology Management at New York University.
Brennan earned a Bachelor of Arts degree in Economics from New York University and has done graduate studies at Columbia University, Harvard Business School and Massachusetts Institute of Technology.
In 2014 he was named #48 in The Trade magazine's ranking of the "100 Most Influential People in Buy-Side Trading- Past, Present and Future". He has been featured in the book, "Architects of Electronic Trading: Technology Leaders Who Are Shaping Today's Financial Markets" and in Michael Lewis's "Flash Boys."
Victor Yodaiken
Founder and CEO, FSM Labs
CEO and founder of FSMLabs Inc. 20+ years of designing operating systems and real-time, fault-tolerant, and other system level software in both industry and universities.

FSMLabs is bringing real-time to financial trading, simulation, and fault-tolerance,and other enterprise application areas. We recently sold our embedded business to WindRiver so we can focus on the enterprise.
​
FSM Labs: http:
Personal blog: http: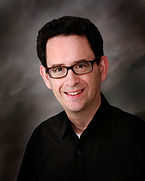 Mike Beller
CEO TradeWorx, CEO Thesys Technologies, Llc
Mike Beller is the Chief Executive Officer of Tradeworx, Inc. and Chief Executive Officer of Thesys Technologies, LLC. Prior to becoming CEO in 2015, he served as Tradeworx's CTO since the firm's inception in 1999, architecting it's industry­leading low­latency trading and big data analytics platforms. Mike has 25+ years' experience in finance, telecom and information technology industries. Prior to Tradeworx, he co­founded PenVision, a mobile field force automation company. Before this, he was a research engineer in the areas of wireless communications and cryptography at Bell Communications Research (Bellcore). Mike received his BS in Electrical Engineering from Cornell University ('86), and his MS in Electrical Engineering from Columbia University ('88).
​
​

Judah Levine
Research Fellow National Institute of Standards and Technology
Judah Levine is a Fellow of the National Institute of Standards and Technology and is the leader of the Network Synchronization Project in the Time and Frequency Division, which is located in the NIST laboratories in Boulder, Colorado. Dr. Levine is responsible for the design and implementation of the time scales AT1 and UTC(NIST), which provide the reference signals for all of the NIST time and frequency services. In addition, he designed and built the servers that support the Automated Computer Time Service (ACTS) and the Internet Time Service, which provide time and frequency information to users in a number of different digital formats.
The ACTS service is realized using a number of parallel computers that control a 12-line telephone rotary. The Internet Time Service uses 20 computers, which are located at several sites in the US. These computers receive about 20 000 million (20 billion) requests per day for time stamps in 3 different standard formats. He received his Ph.D. in Physics from New York University in 1966. Dr. Levine is a member of the IEEE and a Fellow of the American Physical Society.