Wall & Broadcast is a new type of podcast, one dedicated to educating, enlightening and entertaining everyone about the hidden intricacies of Wall Street. Produced out of the offices of TabbFORUM, Wall & Broadcast capitalizes on TabbFORUM's membership of 35,000+ industry professionals to offer new and unique content to audiences in the capital markets and beyond.
​
If you are looking to establish your brand within the global capital markets, or reach those who make decisions that influence how the markets operate, Wall & Broadcast presents an excellent marketing and branding opportunity.
Become a Wall & Broadcast corporate sponsor. Opportunities exist for on-air sponsorships as well as web and live event sponsorships. Please contact us at [email protected] to learn more.
KCG is a securities trading firm committed to innovation, transparency, and always working in our clients' best interests. We're not afraid to say it – plainly and simply – because it's true. We offer investors a range of services designed to address trading needs across asset classes, product types and time zones. As one of the world's largest market makers, KCG combines advanced technology with exceptional client service to deliver unique liquidity, lower transaction costs, and improve pricing. For every order, KCG helps build the connections that deliver maximum value for our clients and create more efficient, resilient markets around the world.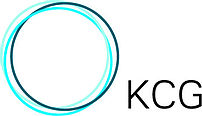 Become a Wall & Broadcast Sponsor