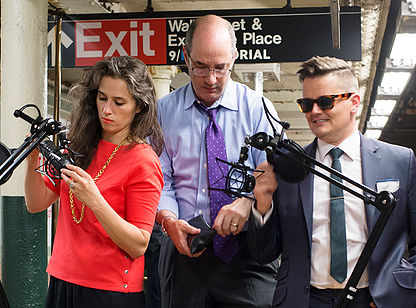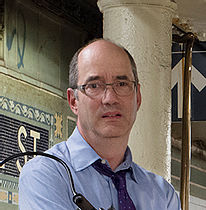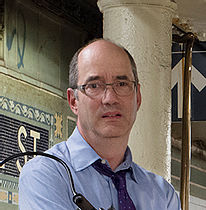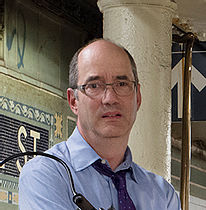 Wall & Broadcast invites you inside the untold, little understood stories of Wall Street. With unparalleled access to industry insiders, and hosted by an ex-spy and a former boy band member turned finance experts, we deliver insightful interviews, hilarious asides, intriguing stories, and historical perspective on this seemingly untouchable industry that touches everybody.
Dan Simon
​
Dan is a writer and senior financial communications specialist with over 15 years' experience in PR, Marketing & Advertising. Dan has led campaigns for some of the biggest brands in finance and FinTech, including Bloomberg LP, J.P.Morgan, and Citigroup.
Dan is a regular columnist for Forbes, Markets Media and CoinTelegraph and he co-chairs the Museum of American Finance Communications Advisory Board.
​
Anna Stumpf
​
As Executive Producer of The Wall & Broadast, Anna is in charge of story development, script writing, interviewing, sound production, and all technical aspects of recording and editing the podcast.

Anna joined TABB Group in 2006 as an analyst and technical writer, working on business continuity and crisis management planning for a wide range of clients.

Anna's background as a screenwriter, producer/director and editor led to a shift in her role at TABB at the inception of TabbFORUM in 2010. Anna designed and implemented TabbFORUM's video production capability to include in-studio interviews, remote filming at industry events, and the launch of original series such as 'The New Capitalists Shaping our World' with Charlie Rose and 'Market Structure Weekly' with Larry Tabb.

Anna has appeared in and/or written, produced, directed, and/or edited various Off-Broadway productions, independent films, and commercials, including a short film based on her own full length script 'Underlings'. She also periodically plays the piano, trumpet, and sings, appearing on the albums 'Lisbon' (by The Walkmen, on trumpet) and 'Black Hours' (by Hamilton Leithauser, vocals).

Alex Tabb
​
An expert in the field of, business process management, information technology, international affairs and operations management, Alex's focus is on financial services hardware and software innovations and has worked closely with many of today's leading technology innovators.
He joined TABB in 2004 from Kroll Inc., the international risk consulting company, where he served as the security services group's executive officer and assisted leadership by running many of the day–to-day functions within the organization, including security and risk-assessment projects, as well as crisis management and business continuity assignments.
Prior to Kroll, he was a Foreign Service officer with the US Department of State for 12 years, serving as an economics and commercial officer in Lusaka, Zambia and Dar es Salaam, Tanzania, as well as being a member of the US Mission to the United Nations.