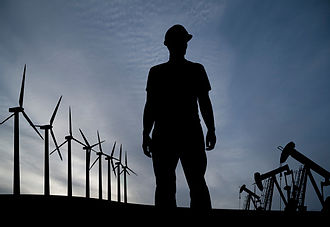 7: The Strange Relationship Between Seeking Profit and Doing Good
December 13, 2016​
​
To some in the business world and on Wall Street, the growing expectation that one must pair "doing good" with "doing business" – described by terms like "corporate social responsibility" (CSR) and "environmental social and corporate governance" (ESG) – feels like being told to eat more fiber. A firm's leaders may genuinely care about social and environmental issues. They may be actively involved in philanthropic projects to address environmental and social problems. They may even acknowledge that it will enhance their brands' reputations – "We should probably have somebody in charge of that; people care about that stuff these days." But as a core strategy for making money? Many CEOs believe you're naïve if you think your attention to environmental and social issues will make you money – these strategies are a money suck; they smack of inefficiency, foolish idealism, and ultra-left-wing, anti-profit-seeking, bad-for-the-economy thinking. Even Hillary Clinton told environmental activists to "get a life" in an email leaked by WikiLeaks. The question is: Can you really make money and do good at the same time? We attempt to find out in episode 7 of the Wall & Broadcast.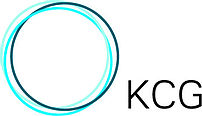 Upon completion of the Armor Captains' Career Course, MAJ Davis served as the Multi-National Division-Baghdad, Information Operations, Chief of Operations in Baghdad, Iraq, during Operation Together Forward II. Upon his return to Fort Hood, TX, MAJ Davis assumed command of Delta Company, 1st Battalion, 22nd Infantry, trained the unit to deploy, and led the unit through the Iraqi Surge campaign in Baghdad, Iraq. During the deployment the unit earned the Valorous Unit Award and the Combat Action Streamer. In the final months of the deployment, MAJ Davis served as the Assistant Operations Officer for the 7th Squadron, 10th United States Cavalry.
​
Upon redeployment, MAJ Davis attended Harvard University, where he earned a Master of Public Administration. While at graduate school, he was a teaching assistant for courses on National Security Organization & Management, and Defense Resource Allocation & Force Planning.

MAJ Davis next served as an Assistant Professor and the Deputy Director of Defense and Strategic Studies at the United States Military Academy at West Point. He taught courses on Comparative Defense Policy, Insurgency & Counterinsurgency, and Platoon Operations. In 2013, MAJ Davis was awarded the Apgar Award for Excellence in Teaching, West Point's highest teaching honor.

Following his first assignment to West Point, MAJ Davis attended the U.S. Army Command & General Staff College at Fort Leavenworth, KS, earning a Master of Military Art & Science in Joint Planning Studies. MAJ Davis was next assigned to Fort Bliss, TX where he served as the Operations Officer and Executive Officer of the 1st Battalion, 6th Infantry.

MAJ Davis is currently a Ph.D. candidate in War Studies at King's College London and holds the academic rank of Assistant Professor. He teaches courses in Research Methods in Strategic Studies, Strategic Studies Capstone, Strategic Studies Thesis, Advanced Individual Study, and Comparative Defense Policy. His awards include the Bronze Star Medal, Iraqi Campaign Medal with 3 Campaign Stars, the Combat Action Badge.

Links:
Contributors: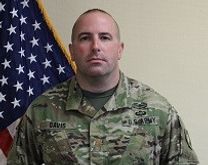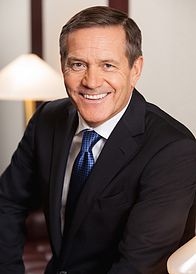 John G. Taft: John Taft is a senior executive with a 35-year track record of managing, acquiring, starting, growing and strategically positioning wealth management, asset management and investment banking businesses. He most recently served for more than a decade as Chief Executive Officer of RBC US Wealth Management. Through acquisitions, recruiting and organic growth, John built the firm into one of the largest and most respected retail brokerage and investment advisory firms in America, with 1,900 brokers in 41 states and more than $280 billion in client assets under administration, twice ranked highest in investor satisfaction among full service wealth managers by JD Power and Associates.

John served as chairman-elect in 2010 and chairman in 2011 of the Securities Industry and Financial Markets Association (SIFMA), a leading financial services industry advocacy group. During more than a decade on the Board of SIFMA, John advocated for responsible financial reform and testified before Congress in support of a federal fiduciary standard of care for investment advisors.

Investment Advisor magazine named John to its 2013 list of the 25 most influential people in the financial industry. He was included on the 2014 list of Top 100 Thought Leaders in Trustworthy Business by Trust Across America and was named as a "Leading Individual" by the Family Wealth Report.

John has been interviewed by top news outlets, including: CNBC, CNN, FOX, FOX Business News, Bloomberg TV and radio, theStreet.com, The Wall Street Journal, The Economist, The New York Times, Fortune, and Financial Times. He has also authored articles that appeared in The New York Times, Harvard Business Review, Barron's, Business Insider, and Forbes and has more than 130,000 followers as a LinkedIn Influencer

John is a frequent presenter and speaker at various events across the country, including the Securities Industry Institute at Wharton, Center for Ethical Business Cultures at the University of St. Thomas, Rotman School of Management, Tuck School of Business, and Babson College. He is a committed diversity advocate around issues of gender and sexual identity. He served as executive sponsor for RBC U.S. Wealth Management's PRIDE employee resource group. In 2010, the National Gay & Lesbian Chamber of Commerce (NGLCC) named John its "Outstanding Corporate Diversity Leader.

Links:
Major Nathaniel B. Davis, United State Military Academy at West Point: Major Nathaniel B. Davis is the Director of Defense and Strategic Studies at the United States Military Academy at West Point.

MAJ Davis was commissioned as an Armor officer upon graduation from the University of Michigan, where he majored in Political Science, History, and Studies in Religion. Stationed at Camp Casey, Republic of Korea, he served as a tank platoon leader and support platoon leader in the 1st Battalion, 72nd Armor.



​
​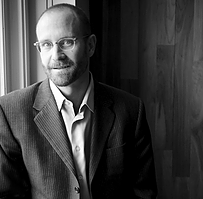 Music:
Additional Music:
Video/Audio Credits:
​
Definitions:
Links To Further Information:
If you want to learn more about CSR, ESG and other related topics, please take a moment to look at the following articles:
​
Credit Ratings Agencies Set to Consider ESG — 14 June 2016
​
Six major credit rating agencies recently affirmed their commitment to integrating environmental, social and governance criteria in a more systematic and transparent way as part of their analysis of issuer creditworthiness. And long-term investors...
​
Institutional Investing: Seeking 'Total Returns' Through Sustainability Risk and Opportunity Management — 03 December 2015
​
Corporate risk management practice traditionally has been a defensive exercise. Today, the types of risk entities face have expanded, and investors and fiduciaries must not only manage these risks, but should seek to turn some of these risks into ...
​
Article: ESG Is Not an Obstacle to Fiduciary Duty — 24 September 2015
Many institutional investors have yet to fully integrate environmental, social and governance factors into their investment decision-making processes, potentially hindering long-term investment performance. What will it take for ESG integration in...
Rick Tallman, Co-Founder & Chairman, Renova Capital Partners, LLC: Rick Tallman is a veteran entrepreneur, philanthropist and the founder of Renova Capital Partners, a Denver-based private investment partnership focused on sustainable infrastructure. Rick was the Founder and Chairman of Main Street Power Company – recently sold to AES and now branded AES Distributed Energy. Main Street helped to pioneer the distributed solar industry by developing and financing of over $400MM of solar assets under Mr. Tallman's leadership. Rick established his reputation as a successful entrepreneur by founding and leading a variety of early stage companies through initial public offering or acquisition. Among these, Water Quality Management Corporation was a pioneer of municipal water utility privatization. Mr. Tallman served as a Company Commander in the US Army during the Persian Gulf War, serves on a variety of corporate and non-profit boards, and frequently lectures on the subjects of social entrepreneurship and sustainability. He holds Bachelors and Masters Degrees in Engineering from the Colorado School of Mines.

Links: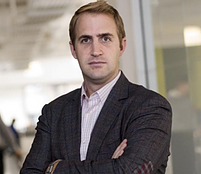 Michael Slaby, Head of Mission, Timshel: One of the foremost technology and digital strategists in the world, Michael Slaby brings an unparalleled passion and commitment to solving the world's most challenging problems. A leader of President Barack Obama's 2008 and 2012 campaigns, Michael was the 2012 campaign's Chief Integration and Innovation Officer, overseeing the effective integration of technology, digital strategy, and analytics.

Previously, Michael was the Executive Vice President and Digital Global Practice Chair of Edelman and Chief Technology Strategist for Tomorrow Ventures. Active in a host of philanthropic causes, Michael advises a variety of organizations, including LiveStrong, Citizen Effect, Invisible Children, Jumo, F*ck Cancer, Bright Pink, and I Am That Girl.

Links: