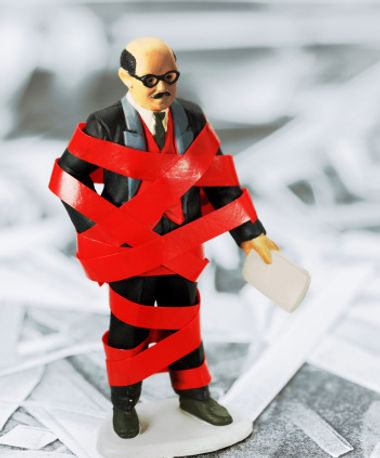 11: Regulation vs Deregulation in the Age of Trump
July 11, 2017
​
If there's one thing the election of President Donald J. Trump has taught us, it is to question everything we've historically assumed to be true. What if you had to guess someone's political affiliation based solely on their stated views on market regulation? Do you think you'd be able to do it?
We here at Wall & Broadcast wanted to take a closer look at how people, both on Wall Street, and off, actually view regulating Wall Street. We were especially curious about this given that the current administration is championing a massive effort to roll back regulatory efforts across the board.
In our first episode of Season 2, we speak to market professionals, industry outsiders, lobbyists, a congressman on the House Financial Services Committee, and the Pulitzer prize winning author of Lords of Finance about the never ending fight between regulation and deregulation; and what we heard was often totally counterintuitive…
Contributors: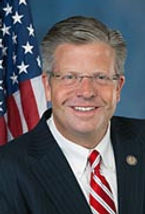 Randy Hultgren:
Representative, 14th District of Illinois, US House of Representatives
Born and raised in Illinois, and having spent more than 20 years serving Illinois and its citizens at multiple levels of government, Congressman Randy Hultgren represents the state's 14th Congressional District. The district is comprised of seven suburban counties including McHenry, Lake, Kendall, Kane, DuPage, DeKalb and Will.
​
In Washington, Congressman Hultgren has committed himself to working for fiscal sanity, real healthcare reform, and pro-growth policies that will put Americans back to work. In the current 115th Congress, Randy serves on the Financial Services and Science, Space & Technology Committees.
Music:
Music by: Hamilton Leithauser
Audio Credits:
Audio clip credit:
Quoted Articles:
Other References:
​
​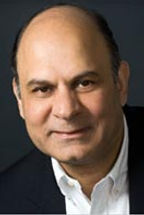 Liaquat Ahamed
Author & Board of Trustees, Brookings Institution
​
Liaquat is the Pulitzer Prize winning author of 'Lords of Finance: The Bankers Who Broke the World'. He has been a professional investment manager for twenty-five years and currently serves as Director of Putnam Funds. He has worked at the World Bank in Washington, D.C., and the New York-based partnership of Fischer Francis Trees and Watts, where he served as chief executive. He is currently an adviser to several hedge fund groups, including the Rock Creek Group and the Rohatyn Group, is a director of Aspen Insurance Co., and is on the board of trustees of the Brookings Institution. He has degrees in economics from Harvard and Cambridge universities.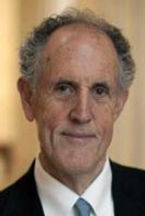 Ted Kaufman
Former Senator, US Senate
Ted was formerly the United States Senator from Delaware where he served on the Foreign Relations, Armed Services, Judiciary, and Homeland Security Committees. In addition to work on these committees he was deeply involved in the Dodd Frank Wall Street reform, advocating for science technology engineering and math (STEM) education, and highlighting the value of federal employees.
​
Senator Kaufman is presently a Visiting Professor of the Practice at the Duke University Law School, and serves on the Board of Directors for the Institute for International Education, the National Democratic Institute, and the Ministry of Caring. He writes a weekly column in the News Journal. He is a Member of the Securities and Exchange Commission's Equity Market Structure Advisory Committee.
​
Randy was elected to the DuPage County Board and County Forest Preserve Board in 1994, to the Illinois House of Representatives in 1999, and to the Illinois Senate in 2007. At every level, he has fought for prosperity and free enterprise and for smaller, smarter government. Randy served on the Financial Institutions Committees in the Illinois House and Senate and is credentialed in FINRA Series 7, 6 and 63. He later became a Vice President at Performance Trust Investment Advisors in Chicago.
Randy was born March 1, 1966 in Park Ridge, Illinois. He graduated from Bethel College in 1988 and later attended Chicago-Kent College of Law, graduating in 1993. He resides in Plano with his wife, Christy, two sons, and has two adult children.
​
Representative Hultgren currently serves on the following committee and sub-committees within the 113th Congress:
​
When the global economy was racked by its worst crisis since the Great Depression, there was a renewed interest in the lessons to be learned from the world economic collapse of the late 1920s. Drawing on his best-selling, Pulitzer-prize winning book, Lords of Finance: The Bankers Who Broke the World, Liaquat discusses the insights we can gain from the Great Depression about the forces that cause global financial crises, the similarities between the breakdown in the 1920s and the current meltdown and the actions economic officials need to take in order to reverse the downward spiral in the world economy and avoid a repeat of that cataclysm.
Publications: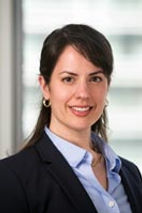 Thaya Brook Knight
Associate Director of Financial Regulation, Cato Institute
Thaya Brook Knight is an attorney with extensive experience in securities regulation, small business capital access, and capital markets. Before joining Cato, she co-founded and served as general counsel of CrowdCheck, a company providing due diligence and disclosure services in the online investing market. Following the recent financial crisis, she served as investigative counsel for the congressional oversight panel charged with overseeing the expenditure of Troubled Asset Relief Program funds. She also spent several years with the Washington office of the law firm WilmerHale, where her practice focused on securities litigation, securities enforcement defense, and corporate investigations.
​
She holds a BA from Middlebury College and a JD from the University of Michigan Law School.
Additional materials from Thaya:
After he left the Senate he was the Chair of the Congressional Oversight Committee of the Troubled Asset Relief Program (TARP). He served 22 years on the staff of United Senator Joseph Biden, 19 years as Chief of Staff. Over the last 24 years he has taught at Duke University in the Law School, the Sanford School of Public Policy, and the Fuqua School of Business. From 1995 until 2008, he was a Board member of the Broadcasting Board of Governors (BBG), the independent, autonomous, federal entity responsible for all U.S. government and government- sponsored non-military international broadcasting. He was appointed to the BBG by the Presidents Clinton and Bush and was confirmed by the Senate for four terms.
Additional materials from Thaya:
​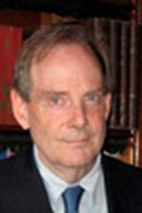 Steve Wunsch
CEO, Wunsch Action Associates Llc
Steve Wunsch is a recognized expert on stock market structure and regulation who has written and spoken on these topics for over three decades, including several times before congressional committees. He is a holder of two patents for the ISE Stock Exchange, launched in 2006, and is the founder of the Arizona Stock Exchange, launched in 1992, both regulated markets that gave him an inside look at how today's market structure problems, such as high-frequency trading and the collapse of IPOs, had their roots in SEC regulation. His new work, Nature's God, dives deep into the regulatory fallacy causing the disintegration of the stock market, and finds a reflection of the inequality debate tearing America apart today. Wunsch was a floor trader and broker at the Amex Commodities Exchange and the New York Futures Exchange from 1979 to 1982, and was vice president responsible for the stock index futures customer business at Kidder Peabody from 1982 to 1990. He graduated in 1969 with an AB in English literature from Princeton University
​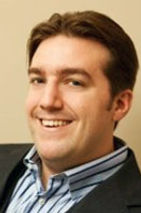 Peter Nabicht
President & COO 12 Sided Consulting
Peter is a financial industry consultant specializing in automated and high-frequency trading. Before co-founding 12Sided in 2016, Nabicht served as senior policy advisor for the Modern Markets Initiative, a Washington, DC-based advocacy and education group for quantitative trading firms. after a 10-year stint at proprietary trading group Allston Trading. Before joining Allston in early 2004, Nabicht had experiences in all technical aspects of the company. In his first two years he started the automation of back office processes and built a state of the art real-time operations desk that supported trading activities across all asset classes on 30+ endpoints.
After being the technical lead on the money market, fixed income and energy desks, Nabicht was promoted to CTO of Allston Trading in September of 2008.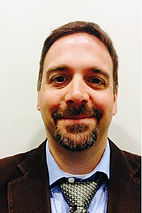 Carter Dougherty
Communications Director, Americans for Financial Reform
​
Carter is a former journalist who covered international economics and financial regulations for 20 years, a period that included watching the financial system disintegrate in September 2008 and, before that, talking to bankers and businessmen in central Africa. He holds a BA from Kalamazoo College and an MA from the University of North Carolina at Chapel Hill.
​