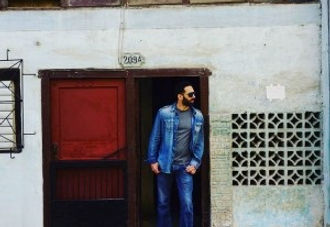 12: Confessions of a Wall Street Informant
July 25, 2017
​
In July of 2012, Guy Gentile, a self-described business maven from the Bahamas by way of Mt. Vernon (New York), was arrested while sitting on the tarmac of White Plains Airport in Westchester, New York.
Guy was given an ultimatum…either help the US government catch Wall Street insiders who had gone bad, or spend his days in the Federal lockup awaiting charges of wire fraud. Come along with Wall & Broadcast as Guy tells a story of Wall Street white-collar crime, betrayal, and revenge…
Contributors: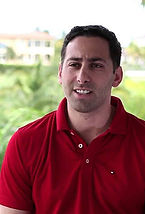 Guy Gentile:
Entrepreneur & CEO of Swiss American Securities Ltd.
​
Guy has a keen interest in developing successful strategies that ensure proven results, whether it's building a business, creating jobs or public service.

He grew up in Mt. Vernon, New York and started his first venture into business at age 11 when he bought his own newspaper route for $200.

At age 21, he enlisted in the U.S. Army but while waiting for his boot camp call, he started one of the first blogs on day trading. Within a six week period the blog became a successful day trading website with paying subscribers.

Definitions:
Spoofing: 'Dodd Frank Act Section 747' defines spoofing as:
SEC. 747. ANTIDISRUPTIVE PRACTICES AUTHORITY.
Section 4c(a) of the Commodity Exchange Act (7 U.S.C. 6c(a)) (as amended by section 746) is amended by adding at the end the following:
''(5) DISRUPTIVE PRACTICES.—It shall be unlawful for any person to engage in any trading, practice, or conduct on or subject to the rules of a registered entity that—

''(A) violates bids or offers;

''(B) demonstrates intentional or reckless disregard for the orderly execution of transactions during the closing period; or

''(C) is, is of the character of, or is commonly known to the trade as, 'spoofing' (bidding or offering with the intent to cancel the bid or offer before execution).
[Dodd Frank Act - http://www.dodd-frank-act.us/Dodd_Frank_Act_Text_Section_747.html ]
​
Layering:
Layering is a form of spoofing by which a trader enters several orders to improve the price of a trade in the opposite direction. For example an abuser will:
• submit multiple orders at different prices on one side of the order book slightly away from the touch;
• then submit an order to the other side of the order book (which reflected the true intention to trade); and
• following the execution of the latter order, rapidly removing the multiple initial orders from the book. By submitting the false orders the abuser gives the market a misleading impression which may encourage them to trade with the intended order.
[DefinedTerm.com - https://definedterm.com/spoofing_and_layering]
​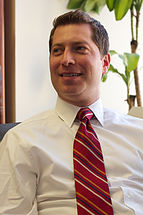 Justin Sher
Partner, Sher Tremonte, Llp
​
Justin Sher is a founding partner of Sher Tremonte, where he practices in the areas of business litigation, white collar criminal investigations, securities litigation, trust controversies and other high-stakes legal matters. Mr. Sher previously worked at the Frauds Bureau of the New York County District Attorney's Office, clerked for the Hon. George B. Daniels of the United States District Court for the Southern District of New York and trained at elite firms, Davis Polk & Wardwell and Kobre & Kim.
​
For a more comprehensive version of Justin's biography, please see his firm's website at: http://www.shertremonte.com/person/justin-m-sher/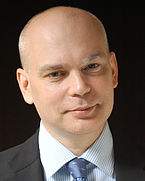 Hiam Bodek
Managing Principal, Decimus Capital Markets, Llc.
Haim Bodek: Haim Bodek is a Managing Principal of Decimus Capital Markets, LLC, a tactical consulting and strategic advisory firm focused on high frequency trading and U.S. equities market structure. Mr. Bodek was formerly a founder and Chief Executive Officer of Trading Machines LLC, an independent high frequency options trading firm. Prior to his tenure at Trading Machines, Mr. Bodek was a Managing Director and Joint Global Head of Electronic Volatility Trading at UBS. He is an electronic trading executive and algorithmic trading strategist with over 15 years of experience in the automated trading space. Mr. Bodek's career, experiences, and advocacy for regulatory reform of securities markets are described extensively in Dark Pools by Scott Patterson, a freelance writer and staff reporter for The Wall Street Journal. Mr. Bodek is also the subject of the documentary film The Wall Street Code directed by Marije Meerman.
​
​
Guy's business acumen enabled him to establish a day trading brokerage firm which was rated one of the fastest growing private companies in America in 2010 by Inc. Magazine "Ranked 621" and ranked among the best online brokerages by Barron's four years in a row. In addition to his success in the brokerage sector he finds time to volunteer in his community and he also held the rank of C.S. Officer in the U.S. Coast Guard Aux., Fire Police Officer and Firefighter in the PVFD. Specialties: Leadership, Executive Management, Mentoring, Financial Management, Operations Management.
​
For more information on Guy, please see his blog at: Guy Gentile's Official Site