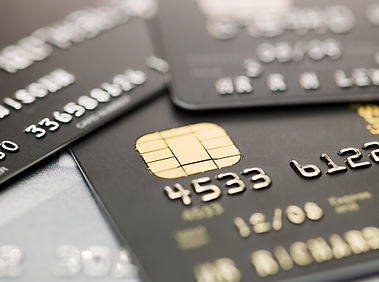 9: Credit 2.0: Giving Credit Where Credit is Due
January 26, 2017
​
What is credit? Why does it exist? How do we decide who gets it? In episode 9 of the Wall & Broadcast we explore the evolution of the concept of credit and how we determine who is creditworthy. Many of us take advantage of credit every day without thinking twice – whether through the use of our American Express, Visa or CITGO cards, our mortgage or home equity loans. But what happens when, through no fault of our own, we do not have access to these financial tools? There are millions of Americans either with no credit history or very little credit history who are unable to gain access to reasonably priced credit. Often called "No File" or "Thin File" applicants, these borrowers are relegated to the most expensive products with no recourse. And things get even more complicated for people with a long credit history who have been labeled subprime due to life circumstances that might be unavoidable. What is the industry doing to extend the credit lifeline to families on the edge? Is there any hope? Or are we destined to continue lumping everyone in either prime or sub-prime categories, with the ensuing financial implications going un-remedied?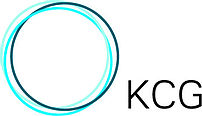 Sehgal is a Grammy-winning producer, composer, musician, librettist, and liner note writer. He produced "The Offense of the Drum" by Arturo O'Farrill and the Afro Latin Jazz Orchestra, which won the Grammy for Best Latin Jazz Album. He also produced "Cuba: The Conversation Continues" that was recorded in Havana and featured "The Afro Latin Jazz Suite," which won the Grammy for Best Instrumental Composition. He co-founded an arts non-profit organization that merged with the Afro Latin Jazz Alliance.​
​
He serves as an officer in the United States Navy Reserve, served as a speechwriter on a presidential campaign, and is a term member of the Council on Foreign Relations.
​
Sehgal is a graduate of Dartmouth College and the London School of Economics. He is an Atlanta Braves fan.
​
Links
Contributors: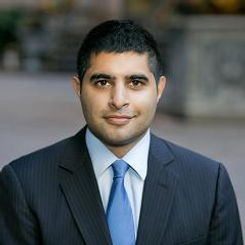 Prior to joining Experian, she worked at Citi Cards and most recently with Citi Mortgage as the Sr. Director of Risk Analytics. Prior to Citi, Raneri was with Delta Air Lines and Southwest Airlines. While working in the airline industry, she managed the development of marketing databases, performed strategic planning and competitive analysis as well as part of the mergers and acquisitions team.
​
Raneri has over 25 years of experience in disciplines including: analytics; database development; scoring; all cycles of credit lending; valuation; and pricing.
Kabir Sehgal: Kabir Sehgal was a vice president in emerging market equities at J.P. Morgan in New York. He has traveled to over twenty-five developing countries to gather and generate investment advice for large multi-strategy institutional investors. He helped place the Alibaba IPO, the largest in history. He began his career by founding an online educational network.​
​
He is the New York Times and Wall Street Journal bestselling author of six books including Coined, Walk in My Shoes (with Andrew Young), A Bucket of Blessings, The Wheels on the Tuk Tuk, Festival of Colors, and Jazzocracy.
He has written for Fortune, Foreign Policy, MarketWatch, New York Observer, Harvard Business Review, TheStreet, CNBC, Quartz, ZeroHedge, Investopedia, and Atlanta Business Chronicle. He has appeared on CNN, PBS, NPR, C-SPAN, CNBC, Bloomberg, Fox News, and Fusion.
Music:
Music by: Hamilton Leithauser
Video/Audio Credits:
Audio clip credit:
Reference Credit:
Definitions:
Thin File
A limited credit history. Having a thin file can make it difficult to get credit or get approved for a loan, but some lenders will consider other payment information not included in credit reports. A consumer who has had few or no loans or credit cards will have a thin file.
Read more: Investopedia

No File (aka insufficient or no credit file)
An "insufficient or no credit file" means you don't have enough credit history to generate a credit score. Without a credit score, many lenders are unwilling to offer credit, or they'll charge higher interest rates and give you less favorable terms.
Read more: CFPB
Michele Raneri is the Vice President of Analytics and Business Development at Experian. In this role, she manages teams of analysts and consultants who use quantitative analytics to demonstrate value of Experian's Consumer, Commercial and Affinity solutions. Key areas of responsibilities are scoring, segmentation, portfolio benchmarking, and thought leadership.
​
In addition she manages the wealth suite of products and business development, where she is responsible for evaluating the value of new data and assessment of new verticals.
​
She is the Experian spokesperson regarding credit analytics, economic climate and credit trends. Raneri is an industry expert, who is a regular speaker at industry conferences and frequently quoted in the media. She currently sits on the Orange County Business Council Economic Forecast Committee.
​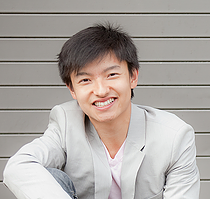 Paul Gu is co-founder and head of product at Upstart. Paul pioneered Upstart's statistical models to predict income and employment, and now oversees the team's product and data science efforts. Paul's background is in quantitative finance - he began to profitably trade at the age of 20, and previously worked in risk analysis at the D.E. Shaw Group. He has been recognized as one of Peter Thiel's 20 under 20 Fellows and Silicon Valley Business Journal's 40 under 40. Paul studied economics and computer science at Yale University.
​
Links:
https://www.upstart.com/
Jennifer Tescher is the founder, president and CEO of the Center for Financial Services Innovation. CFSI is the authority on consumer financial health, leading a network of committed financial services innovators to build better consumer products and practices. As an entrepreneur, innovator and forceful voice for change, Jennifer has focused her work and career on the idea that, by aligning consumer and provider success, business can be a force for good in the lives of consumers, communities and the economy.
​
Jennifer is a recognized thought leader, with frequent interviews and articles in both the mainstream and financial press and major speaking engagements at a broad spectrum of industry and policy conferences. In 2008 she was chosen to serve a three-year term on the Federal Reserve Board's Consumer Advisory Council, and today participates as an advisory board member for several of the nation's largest financial institutions, non-profits and research organizations. She was named one of Chicago's 40 under 40 by Crain's Chicago Business in 2006. She serves on the board of Elevate Energy, is the past chair of the board of the Center for Economic Progress and a past board member of the Interfaith Council for the Homeless. In 2014, she was nominated to the Northwestern University Council of One Hundred.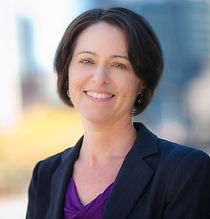 Julia Kagan is Senior Editor, Personal Finance & Retirement at Investopedia. The former Editorial Director of Consumers Union, she was also Editor of Consumer Reports and Psychology Today, and has held senior editorial posts at Nielsen Business Media, Meredith and the New York Times Magazine Group. She won the National Magazine Award in Personal Service in 2003.