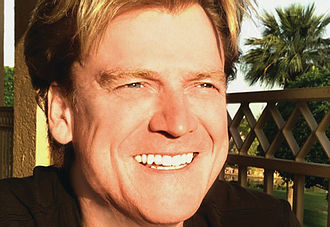 8: The Love-Hate-Love Relationship Between Patrick Byrne, Wall Street and Blockchain
January 12, 2017
​
What if we told you that in 10 years, there would be no more stock exchanges. That the traditional way of trading stocks and bonds was an institution that had outlived its usefulness. That the arbiter of the exchanges' demise, blockchain, already was here and being used by millions of people every day all over the globe.
Most likely, if you had any experience with trading stocks or bonds, you would laugh and call us foolish. Well, maybe you shouldn't. Because not only is blockchain here, it already is being used to trade stocks in the United States. Thanks to the persistence, ingenuity and resources of one person, we could very well be at an inflection point in the way that Wall Street works.
Meet Patrick Byrne, the man leading the charge to change the way we trade. Patrick is the controversial and insightful CEO of Overstock.com and the founder of the first SEC-approved blockchain-based trading venue for stocks in the US. Patrick has a long and storied history with Wall Street, and it is through that story that we learn about his vision for a future Wall Street; one that may curb the excesses of the past, including naked short selling and the engineered complexity of modern trading.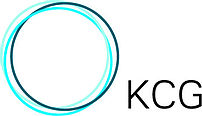 Upon completion of the Armor Captains' Career Course, MAJ Davis served as the Multi-National Division-Baghdad, Information Operations, Chief of Operations in Baghdad, Iraq, during Operation Together Forward II. Upon his return to Fort Hood, TX, MAJ Davis assumed command of Delta Company, 1st Battalion, 22nd Infantry, trained the unit to deploy, and led the unit through the Iraqi Surge campaign in Baghdad, Iraq. During the deployment the unit earned the Valorous Unit Award and the Combat Action Streamer. In the final months of the deployment, MAJ Davis served as the Assistant Operations Officer for the 7th Squadron, 10th United States Cavalry.
​
In 2010, Forbes magazine named Overstock.com the No. 9 Best Company to Work for in the Country, and Byrne the CEO with the highest employee approval rating (92%). In 2011, Ernst & Young gave Byrne its National Entrepreneur of the Year Award. In 2014, Overstock.com was named one of the Most Trustworthy Companies in America by Forbes/MSCI ESG Research.
​
A "classical liberal," Byrne believes that our nation's success depends on education and capital markets. Since Milton Friedman's passing in 2006, Byrne has served as chairman of the Friedman Foundation for Educational Choice (now "EdChoice"), an organization leading the national push for school choice. Toward the goal of clean capital markets, in 2004 Byrne began a vigorous citizen-journalist campaign focusing on regulatory capture, hedge fund mischief, settlement system failures, systemic risk, and the possibility of economic warfare against the US by organized crime and foreign governments. His stance caught the attention of Wall Street analysts and reporters, becoming a point of high controversy until the crash of 2008, occasioned by many of the things of which Byrne had warned. Byrne's website DeepCapture.com subsequently received much recognition, such as Weblogs Award "Best Business Blog" (2008), Business Pundit's "Best Business Investigative Journalism" (2009), and Xmark's "Top Site on Corruption in the USA" (2010).
​
In 2012, when no firm of $1 million in revenue yet accepted Bitcoin as a payment method, Byrne's pro-freedom political orientation led him to decide that Overstock.com, then with $1.4 billion in revenue, should accept the digital currency. Having gained familiarity with blockchain technology at the heart of digital currencies such as bitcoin, Byrne created Medici, a subsidiary within Overstock.com building blockchain-based financial technology solutions. In 2015, Byrne used Medici's t0.com securities trading platform to become the first person in history to purchase a digital bond entirely on the bitcoin blockchain.
​
Byrne received a bachelor's degree in philosophy and Asian studies from Dartmouth College, a master's in philosophy from Cambridge University as a Marshall Scholar, and a doctorate in philosophy from Stanford University. He has taught at the university level and is a frequent guest lecturer discussing internet commerce, capital markets, Wall Street practices, education, leadership and ethics.
​
Links:
​
Contributors: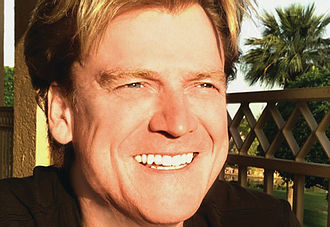 In March 2012, the US Commodity Futures Trading Commission selected Larry as a member of the CFTC Technical Advisory Committee Subcommittee on Automated and High Frequency Trading (HFT) to help create a definition for high-frequency trading within the context of automating trading systems. In September 2012, he was invited by the US Senate Committee on Banking, Housing, and Urban Affairs to testify at the Senate Subcommittee on Securities, Insurance and Investment session on "Computerized Trading: What Should the Rules of the Road be?" chaired by Senator Jack Reed (D-RI). Quoted extensively in industry and business news publications, Larry has been cited in The Wall Street Journal, Financial Times, Associated Press, The New York Times, CNN, Bloomberg, CNBC, Reuters, Dow Jones News, Barron's, Forbes, Business Week, Financial News, Wall Street & Technology, Securities Industry News, Waters, Computerworld, eWEEK, American Banker, The Banker, Hedge Fund Review and Wall Street Letter. He continues to be a featured speaker at major industry and business conferences throughout the US, Europe, Asia and Canada.
​
Links:
​
Recent Larry Tabb Published Research:
Patrick Byrne, CEO, Overstock.com- In late 1999, Patrick M. Byrne launched Overstock.com, which achieved its first profitable quarter in 2002 and its first full year of profitability in 2009. In 2015, Overstock.com had revenues of $1.7 billion and its sixth out of seven straight years of profitability.
​
In 2001, Byrne began Worldstock Fair Trade, an Overstock.com division selling handcrafted products from artisans in developing nations. Worldstock profits have been donated to fund philanthropic projects, including building 26 self-sustaining schools across Asia and Africa educating thousands of students. Byrne also created the Main Street Revolution marketplace for small American entrepreneurs, a pet adoption service that has connected people with 75,000 pets in less than two years, and Farmers Market, which now makes fresh, locally grown produce available to 45% of the US population.
​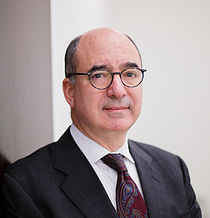 Larry Tabb, Founder & Research Chairman, TABB Group- Larry Tabb is the founder and CEO of TABB Group, the research and strategic advisory firm focused exclusively on capital markets. Launched in 2003 and based on the interview-based research methodology of "first-person knowledge" that Larry developed, TABB analyzes and quantifies the investing value chain, from the fiduciary, investment manager and broker, to the exchange and custodian, helping senior business leaders gain a truer understanding of financial markets issues.
​
Before founding TABB Group, Larry was vice president of TowerGroup's Securities & Investments practice, where he managed research across the capital markets, investment management, retail brokerage and wealth management segments. As the founding member of TowerGroup's securities and investments business, he grew the business into a global brand representing more than 150 research clients around the world. Prior to TowerGroup, Larry managed business analysis for Lehman Brothers' Trading Services Division, responsible for overseeing specification, testing and implementation of dozens of major systems. He also led capital markets technology planning at Lehman, developing one- and three-year technology plans. His markets experience also includes managing operations for the North American Investment Bank of Citibank, including front-office trading and finance operations, back-office money market operations and proprietary trading clearance and settlement operations for US Treasury debt.