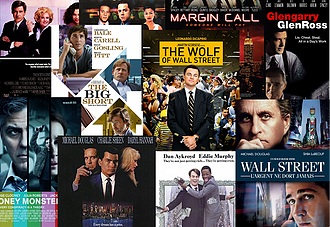 4: Wall Street Through the Eyes of Hollywood
November 1, 2016
​
If you're anything like us here at Wall & Broadcast, you love movies about Wall Street. Whether it's the sheer outright hilarity of Trading Places, the brutal ruthlessness of Margin Call, the gritty day to day grind of Boiler Room, or the mixture of greed, wealth and power of The Wolf of Wall Street, we can't seem to get enough of what Hollywood is saying about our industry. But is Hollywood getting it right? Strap in for another episode of Wall & Broadcast where we try to find out if the entertainment industry's portrayal of our industry is accurate. We speak to an actual frozen concentrated orange juice futures trader from the 80's, a former Wall Street secretary from Staten Island, Downtown Josh Brown of CNBC fame who worked in a couple of 'boiler rooms' himself, and actors Rudy Eisenzopf from The Big Short and Alessandro Nivola from the upcoming Wizard of Lies to get some answers.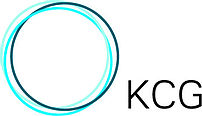 Rudy Eisenzopf: Rudy was born on the first day of winter in Baltimore, MD, in 1965, and grew up in Linthicum, a suburb south of Baltimore. His father, Rudolph John Eisenzopf Jr., (Sonny) was an electrician, and his mother, Patricia Ann Eisenzopf, (née Kellogg), worked at Westinghouse Electric in Linthicum. He has one sister, Dawn Michelle Eisenzopf. Rudy graduated from Andover High School in 1983. After high school he served his country honorably in the United States Air Force at Holloman AFB, Alamogordo, NM. He received a Bachelor of Science degree in Horticulural Science from North Carolina State University in 1996. He met his wife, Anna (née Kennedy), while teaching Hope Mills and Fayetteville, NC, and his daughter Caitlin was born there. He and his wife and daughter moved to south Louisiana in August of 2005, and still resides in Youngsville, a suburb of Lafayette, LA with Anna and Caitlin, and their three dogs, Jake, Bell, and Itty-Bitty.
​
Rudy can be seen in:
Queen Sugar (TV Series on Oprah Winfrey Network (OWN) 2016)

The Big Short (Lou Ranieri – 2015)

NCIS New Orleans (TV Series on CBS – Cedric Smith 2015)
​
​
​
Alessandro Nivola: In 2015 Mr. Nivola was nominated for a Tony Award™ and an Outer Critics Circle Award for his performance as Frederick Treves opposite Bradley Cooper in the Broadway revival of THE ELEPHANT MAN.
​
Nivola won a Screen Actors Guild Award, and a Critics Choice Award for best cast for his performance as Anthony Amado in David O. Russell's AMERICAN HUSTLE, and he earned an Indpendent Spirit Award nomination for his performance opposite Frances McDormand in Lisa Cholodenko's LAUREL CANYON.
​
Recent films include JC Chandor's National Board of Review winner A MOST VIOLENT YEAR, Civil Rights drama SELMA (Critics Choice Award nomination best cast), and Nicolas Winding Refn's THE NEON DEMON.

He will next star opposite Robert DeNiro in the HBO film THE WIZARD OF LIES, playing Mark Madoff to DeNiro's Bernie, as well as three upcoming features: WEIGHTLESS, ONE PERCENT MORE HUMID, and Lynne Ramsay's YOU WERE NEVER REALLY HERE opposite Joaquin Phoenix.

Nivola has starred in many films including JUNEBUG, COCO BEFORE CHANEL, MANSFIELD PARK, GINGER AND ROSA, Kenneth Brannagh's LOVE'S LABOUR'S LOST, JURASSIC PARK 3, and John Woo's FACE/OFF (Blockbuster Entertainment Award nom) among others.
​

Joshua Brown: Joshua Brown is the CEO of Ritholtz Wealth Management, a New York City-based investment advisory firm where he helps people invest for the future.
He has been named by The Wall Street Journal, Barron's and TIME Magazine as the most important financial follow on Twitter. Josh's blog, The Reformed Broker, is read by millions of investors, traders and advisors around the world. He is also the author of the books "Backstage Wall Street" and "Clash of the Financial Pundits." His investment advisory firm, based in New York City, is focused on financial planning, retirement solutions, and institutional asset management.
​
What does Josh Brown do when he's not investing? Here's a look in our Halftime Report "Trade Off."
​
Follow Josh Brown on Twitter @ReformedBroker
Contributors:
Supplemental Information: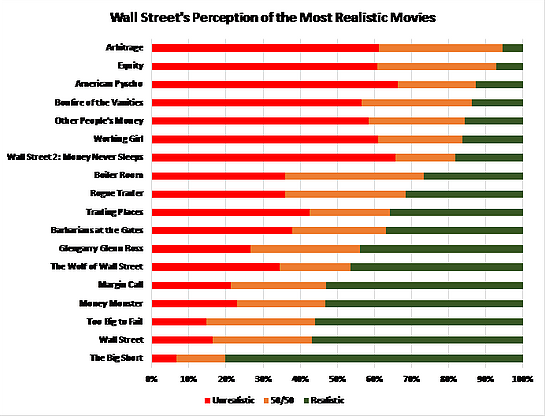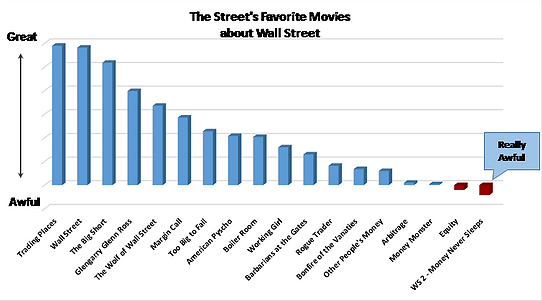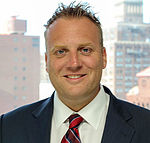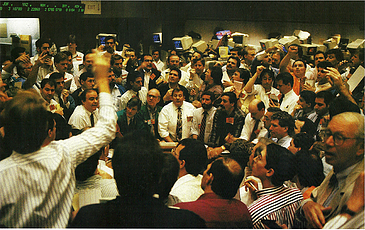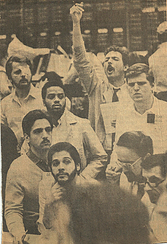 Maureen Bender: Maureen Bender is a native of Staten Island and started working on Wall Street in a bank in 1977 after graduating high school. Maureen spend nearly 5 years on Wall Street, starting as a secretary and departing as a junior trader in 1982. Maureen has since left Wall Street and has found a career in health care. Likewise, she no longer resides on Staten Island.
Michael Reddy: 34 years of experience of trading commodity futures and options on the NY floors from 1979- 2011. Member of NY Mercantile Exchange, Coffee Sugar and Cocoa Exchange, NY Cotton Exchange, NYFE, NY Board of Trade, and the Intercontinental Exchange (ICE). Served on many Exchange self-regulatory committees and one of two founding partners of Citrus Trading Associates, the largest FCOJ floor brokerage business in NY. Still dabble in FCOJ on line.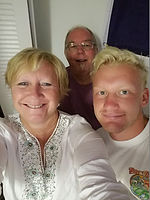 In an effort to better understand what exactly are the best and worst movies about Wall Street, we reached out to our membership with a Survey Monkey Poll. We asked our members to rank 18 films on two separate criteria. First we asked them judge which movie was their favorite and which movie they detested. Next, we asked them to rate which movie was the most accurate and which movie was the least. Not surprisingly, our memberships three most favorite movies were Trading Places, Wall Street and The Big Short. What we found most amusing was the fact that they Wall Street II – Money Never Sleeps as their least favorite movie. Likewise, we were somewhat surprised to find that our membership ranked Wall Street, the second most realistic film right behind The Big Short. Now while we here at Wall & Broadcast are big fans of Wall Street, the movie; we are somewhat mixed in our opinions out its realism.
​
For those of you interested, here are the result from our survey. Enjoy.
​
South Park S13.Ep3 -Margaritaville (http://www.hulu.com/watch/250010)

Saturday Night Live (SNL) S14.Ep1 – First CityWide Change Bank (http://www.nbc.com/saturday-night-live/video/first-citywide-change-bank/n9701)

Saturday Night Live (SNL) S21.Ep3 – Grayson Moorhead Securities (http://www.nbc.com/saturday-night-live/video/grayson-moorhead-securities/n10735)

Trading Places (1983) – Available on Amazon Streaming Service, Google Pay, iTunes, Vudu and other approved retailers

Working Girl (1988) – Available on Amazon Streaming Service, Google Play, Vudu and other approved retailers

The Big Short (2015) – Available on Amazon Streaming Service, Google Play, iTunes, Vudu and other approved retailers

Boiler Room (2000) – Available on Amazon Streaming Service, Google Play, iTunes, Vudu and other approved retailers

The Chappelle Show S1.Ep7 -Wu-Tang Financial (http://www.cc.com/video-clips/tw2ltp/chappelle-s-show-wu-tang-financial---uncensored)
Full Sound Clips: