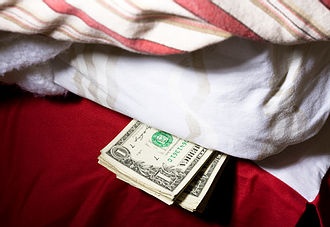 3: Millennials Vs. Banks
October 11, 2016
​
We at Wall & Broadcast keep hearing stories about the millennial generation's disdain for traditional banks. And there are lots of new finance apps out there, so they should be able to opt out of traditional banking no problem right? But are millennials truly opting out of traditional banking? Walk with us as we discover what it really means to live without a bank account in America. And what alternatives really exist right now for those living an unbanked life.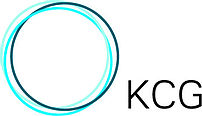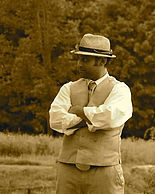 Amit Sharma: Amit Sharma is the cofounder of Empowerment Capital, which specializes in social enterprise development, corporate impact strategies, and risk management. He is also the cofounder of Verdigris, a technology enabled US-based community bank to service the financially underserved and excluded--un-/under-banked, de-risked/high compliance, and low/moderate income customer segments. Previously, he led Operations and Strategy for Command Global Services (CGS), where he managed a team of investigators, financial forensic experts, analysts and legal professionals in the recovery of stolen sovereign assets and strengthening of financial regulatory systems. Prior to CGS, he was Chief of Staff and Head of New Products for Mitsubishi UFJ Securities, USA, and also Head of Project Management to the firm's International Business Unit. In Washington DC, Amit served at the US Department of the Treasury, first in the Office of Terrorism and Financial Intelligence—developing and implementing tools to combat transnational threats and financial crime—and later as Chief of Staff to Deputy Secretary Robert Kimmitt and part of Treasury's senior team under Secretary Henry Paulson. Amit serves on several working groups, advisory councils and boards, including: the Center for Global Development (CGD), the Center for Sanctions and Illicit Finance (CSIF), Middlebury's Center for Social Impact Learning (CSIL) and Georgetown University's Beeck Center for Social Impact and Innovation. He was a Peace Corps volunteer in Mongolia, and makes Guilford, Vermont his home where he enjoys farming and making hard cider. Amit holds an MBA and MA from the Monterey Institute of International Studies and a BA from the University of Virginia. http://www.empowermentcap.com/
​
Joy Hackenbracht: Joy Hackenbracht is a research officer for Pew's consumer banking project. She conducts original research on transaction accounts—checking accounts, prepaid cards, and mobile payments—to improve the safety and transparency of these banking products. Hackenbracht leads the project's consumer research, which includes focus groups and surveys on disclosure, overdraft, arbitration, and mobile payments. She also provides statistical expertise to projects throughout the institution, consults on methodologies, and serves as a media spokesperson.
Before joining Pew, Hackenbracht was a senior researcher at Fors Marsh Group, an applied research and consulting firm in the Washington metro area, where she provided technical expertise and oversight in the development and execution of market, human capital, and public policy research. In this role, she designed laboratory experiments for the Internal Revenue Service, led public health research for the Food and Drug Administration, and oversaw statistical analyses for the Consumer Financial Protection Bureau. Hackenbracht has a doctorate in psychology with a minor in statistics from The Pennsylvania State University and is an accredited professional statistician with the American Statistical Association.
​
Links:
​
Ken Rees: Ken Rees is the CEO of Elevate, a fintech leader using technology and advanced analytics to disrupt the nonprime lending space. Elevate's innovative online products have provided $3 billion in credit to 1.4 million customers and are helping them build a brighter financial future. Ken is passionate about serving the underserved and was selected as a 2012 Entrepreneur of the Year by Ernst & Young.
​
COMPANY DESCRIPTOR:
Elevate's innovative online credit solutions provide immediate relief to customers today and help them build a brighter financial future. For more information, visit: www.elevate.com
​
​
​
Contributors:
Additional Information: