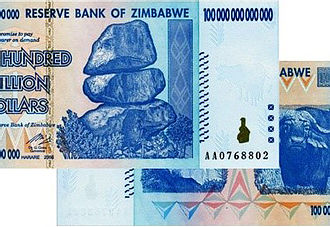 2: Currency at the Edges
September 27, 2016
​
Money certainly doesn't grow on trees, but what would you do if it ceased to exist? In Episode 2 of Wall & Broadcast, we look inside a state penitentiary where the use of US currency is forbidden but a secret economic system has taken hold. And we visit a country where the official currency has failed to see how people respond when the money they've come to rely on becomes worthless. In the process we discover that, in addition to love, there is one thing that money still can't buy ...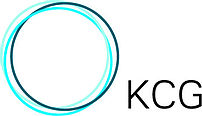 Tendai Medenyika: No information at this stage.
Kabir Sehgal: Kabir Sehgal was a vice president in emerging market equities at J.P. Morgan in New York. He has traveled to over twenty-five developing countries to gather and generate investment advice for large multi-strategy institutional investors. He helped place the Alibaba IPO, the largest in history. He began his career by founding an online educational network.
​
He is the New York Times and Wall Street Journal bestselling author of six books including Coined, Walk in My Shoes (with Andrew Young), A Bucket of Blessings,The Wheels on the Tuk Tuk, Festival of Colors, and Jazzocracy.
He has written for Fortune, Foreign Policy, MarketWatch, New York Observer,Harvard Business Review, TheStreet, CNBC, Quartz, ZeroHedge, Investopedia, and Atlanta Business Chronicle. He has appeared on CNN, PBS, NPR, C-SPAN, CNBC, Bloomberg, Fox News, and Fusion.
Sehgal is a Grammy-winning producer, composer, musician, librettist, and liner note writer. He produced "The Offense of the Drum" by Arturo O'Farrill and the Afro Latin Jazz Orchestra, which won the Grammy for Best Latin Jazz Album. He also produced "Cuba: The Conversation Continues" that was recorded in Havana and featured "The Afro Latin Jazz Suite," which won the Grammy for Best Instrumental Composition. He co-founded an arts non-profit organization that merged with the Afro Latin Jazz Alliance.
​
He serves as an officer in the United States Navy Reserve, served as a speechwriter on a presidential campaign, and is a term member of the Council on Foreign Relations.
Sehgal is a graduate of Dartmouth College and the London School of Economics. He is an Atlanta Braves fan.
​
Michael Smith Baker: Michael Smith-Baker was born in Brooklyn, NY, on July 31, 1982. Growing up he used to love going to the neighborhood playground and watch different people workout using whatever they can just to stay fit.
​
Michael pursued a career in fitness, working for a major health club for over a decade. There he became a certified personal trainer, but he wanted more. Through his observation at the sports club he realized that a lot of customers were joining the gym but had no real commitment or plan to get them to where they wanted to go health wise.
​
Shortly after his departure from the sports club he created 1 Oak Fitness. He then partnered with Nikita McDonald and together they created 1 Oaks "Fitness with a 360 approach". A program used to provide clients with a fitness goal and the necessary steps they need to achieve it. Our slogan is "never commit to a gym, instead commit to a person because they have a heart"
​
https://www.yelp.com/biz/1-oak-fitness-brooklyn
​
​
​
Milton Ezrati: Milton Ezrati is an economist, investment manager, and author. He was most recently the Chief Economist for Lord Abbett one of the oldest investment firms in the U.S. He is also the author of Thirty Tomorrows:The Next Three Decades of Globalization, Demographics, and How We Will Live and Kawari.
​
http://fullyvested.com/who-we-are/
https://www.lordabbett.com/content/lordabbett/en/global/biographies/milton-ezrati.html
​
​
​
​
​
​​
​​
Proto-currency: There is no singularly accepted text book definition of proto-currency (or proto-money). While there are many references to the idea of proto-money located in text books and posting on the web, there is no clear singular definition of what it is.

What we were able to determine is that proto-currency is an intermediate stage monetary device/artifice that exists between the development of barter, the exchange of one good/service for another good/service (e.g. I will barter this kg of salt for your chicken) and the full blown development of money.

For an excellent run down of the development of currency, which includes the idea of proto-currency.

Fungible/fungibility: adjective, Law. 1. (especially of goods) being of such nature or kind as to be freely exchangeable or replaceable, in whole or in part, for another of like nature or kind.
​
​
​
​
​
Manhattan Metropolitan Correctional Facility: Code 300 of the Manhattan Correctional Center Admission & Orientation Guide stipulates that 'Possession of money or currency, unless specifically authorized, or in excess of the amount authorized' is considered a moderate category prohibited act. For more information on the Manhattan Metropolitan Correctional Center, click here.

Zimbabwe Currency: On 29 January 2014 the Zimbabwe central bank announced that the US dollar,South African rand, Botswana pula, Pound sterling, Euro, Australian dollar, Chinese yuan (renminbi),Indian rupee and Japanese yen would all be accepted as legal currency within the country.

For more information about the Zimbabwe Currency Crisis, click here.
Contributors:
Definitions:
Additional Information: