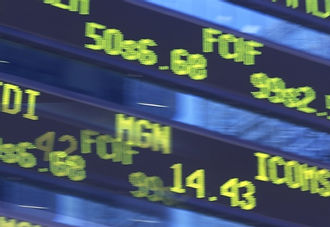 10: The Trump Card: Social Media & Wall Street
February 9, 2017
​
Social media is everywhere. Even if you wanted to, it seems you cannot escape its influence. This is just as true for the financial markets. Today's investors and traders are looking for an edge, and the smart ones are turning to social media to gain that advantage. But it's not in the way you might think.
In this week's episode, we introduce you to two professionals who are looking at social media in a whole new way. These pioneers are trying to figure out how to leverage the intelligence within social media platforms to understand how the markets will react and move. The question is: Can platforms like Twitter and Facebook predict the markets?
Listen to Stocktwits co-founder & CEO Howard Lindzen opine about all things social and Estimize CEO Leigh Drogan discuss how high-flying institutions are looking to mine social media for insight. TABB Group analyst Valerie Bogard, who has been following Wall Street and social media for several years, places everything into its proper perspective.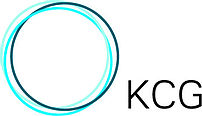 My current start-up is called StockTwits and I am a co-founder and now Chairman after 5 years as CEO.
I write books and occasionally do interviews.
​
In the Summer of 2006, I created Wallstrip and with the help of Adam Elend, Jeff Marks, Lindsay Campbell and a hard working crew we created over 300 shows. In May 2007, Wallstrip was purchased by CBS.
I moved out west to play golf, but now rarely do. My hobbies include driving my kids around and staying awake.
I am in pursuit of the perfect sleep solution.
Endless bad ideas—trust me! Get in touch if you'd like.
​
Links
Howard's personal blog can be found at: http://howardlindzon.com/
Contributors:
​Leigh has authored or contributed to a handful of published academic papers in finance and accounting journals, and in 2014 was named to the Forbes 30 Under 30 list.
​
Howard Lindzon:
Co-Founder & CEO of StockTwits
I was born in Toronto, lived in Phoenix for 20 years and now in Coronado, CA with the Mrs. (19 years, 16.2 Canadian years), two awesome kids and two dachshunds (Bagel and Lindzee).
Schools I attended and even graduated from include—University of Western Ontario, Arizona State University, American Graduate School of International Management (Thunderbird). I am focused on the innovation in personal finance and do-it-yourself investing.
​
I make early stage investments though Social Leverage.
Music:
Music by: Hamilton Leithauser
Video/Audio Credits:
Audio clip credit:
Reference Credit:
Definitions:
Alpha
​
Alpha is a measure of performance on a risk-adjusted basis.
Alpha, often considered the active return on an investment, gauges the performance of an investment against a market index used as a benchmark, since they are often considered to represent the market's movement as a whole. The excess returns of a fund relative to the return of a benchmark index is the fund's alpha.
​
Alpha is most often used for mutual funds and other similar investment types. It is often represented as a single number (like 3 or -5), but this refers to a percentage measuring how the portfolio or fund performed compared to the benchmark index (i.e. 3% better or 5% worse).
​
Alpha is often used with beta, which measures volatility or risk, and is also often referred to as "excess return" or "abnormal rate of return."
​
Read more: Alpha http://www.investopedia.com/terms/a/alpha.asp#ixzz4Xvyh9hiN

#Trashcrash
A #Trashcrash is a measurable market phenomenon that occurs when President Donald Trump sends out a nasty tweet or puts forward a negative social media message about a specific company. The resulting decline and possible subsequent rebound are measurable effects that traders can take advantage of.
This phenomenon is still being studied, but early indications are that quants throughout the markets are looking at these events to make positive investment/trading decisions.
An example of a possible #Trashcrash event occurred with President Trump made disparaging remarks about Nordstrom dropping his daughter's fashion line.
​
Nordstrom Recovers from Trumps Terrible Tweet in Just 4 Minutes
​
Source: Wall and Broadcast
​
​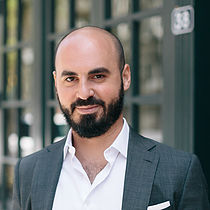 Leigh Drogen:
Founder & CEO of Estimize
​
Leigh Drogen is the Founder and CEO of Estimize, the first open platform for financial estimates comprising over 30,000 buy side and independent analyst contributors.
Prior to founding Estimize, Leigh ran Surfview Capital, a New York based quantitative investment manager primarily focused on momentum strategies. He was also an early member of the team at StockTwits where he worked on product and business development. Leigh got his start in the institutional finance world as an analyst with Geller Capital, a New York based quantitative investment manger. He holds a B.A. in political science and economics with emphasis in war theory from Hunter College.
​
​
Valerie Bogard
Analyst at TABB Group
Valerie Bogard, equity analyst, joined TABB Group in October 2012. Bogard has written several reports on equity market structure and technology, including "ATS Transparency: The Industry Weighs In on Proposed Form ATS-N," "2015 US Equity Market in Review: Objects May Be Further Than They Appear," and "Social Alpha 2.0: Sifting Through a Sea of Signals." She also manages the monthly TABB Group Equities LiquidityMatrix™, compiles the quarterly TABB Equity Digest and has co-authored TABB's benchmark annual Institutional Equity Trading report for the past three years. Previously, she contributed reporting to Newsweek as a research assistant for Wayne Barrett, a fellow at The Nation Institute. She earned a Bachelor's degree in journalism and political science from New York University.
​
Links:
https://www.TABBGroup.com/