Video Extra - The Secret Prison Economy
March 6, 2017
​
If you are anything like us here at Wall & Broadcast, I am sure that you lie awake at night asking yourself 'I wonder how the secret prison economy works now that cigarettes are no longer allowed within the walls of state and federal penitentiaries?"
Well thanks to Charlie Shrem (Episodes 5 & 6) and Michael Smith Baker (Episode 2), we have the answer for you. And it comes down to one word. . . Mackerel.
​
Now if you think prison economics is simple, you would be mistaken. Just like any other economy, the secret prison economy is subject to the same pressures as our economy is. Inflation and intervention are just as big a concern for prisoners as it is for you and I.
So. Sit back and enjoy this short video gem.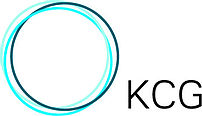 Contributors: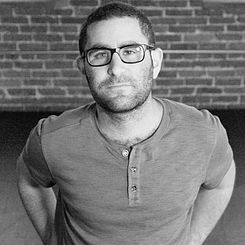 Charlie Shrem:
Founder & CTO Intellisys
Charlie is a Bitcoin Pioneer and founder of the Bitcoin Foundation (Vice-Chairman 2012 to 2014). As CEO of BitInstant, one of the earliest and largest Bitcoin companies processing 30% of all Bitcoin/USD volume, Charlie has worked on the protection and promotion of Bitcoin and the Blockchain. Since then, Charlie has developed joint ventures between traditional finance companies and Bitcoin companies such as Payza.com. His film "The Rise and Rise of Bitcoin" premiered at The Tribeca Film Festival in New York.
​
Since his release from prison, Charlie has started Intellisys Capital, LLC ("Intellisys") along with Jason Granger. Intellisys was founded for the purpose of managing a portfolio of companies that have high-growth opportunities through acquisition. Intellisys has identified a sanitary waste company ("Company") for the first purchase within the portfolio, which will become the foundation for the first series of transactions.
Music:
Music by: Hamilton Leithauser
​
​
​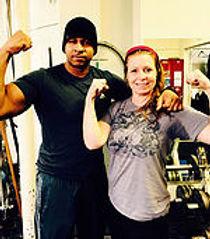 Michael Smith Baker:
Founder & CEO of Estimize
​
Michael Smith Baker: Michael Smith-Baker was born in Brooklyn, NY, on July 31, 1982. Growing up he used to love going to the neighborhood playground and watch different people workout using whatever they can just to stay fit.
​
Michael pursued a career in fitness, working for a major health club for over a decade. There he became a certified personal trainer, but he wanted more. Through his observation at the sports club he realized that a lot of customers were joining the gym but had no real commitment or plan to get them to where they wanted to go health wise.
​
Shortly after his departure from the sports club he created 1 Oak Fitness. He then partnered with Nikita McDonald and together they created 1 Oaks "Fitness with a 360 approach". A program used to provide clients with a fitness goal and the necessary steps they need to achieve it. Our slogan is "never commit to a gym, instead commit to a person because they have a heart"
​
https://www.yelp.com/biz/1-oak-fitness-brooklyn
​
​